Welcome to July! As we start the first full month of summer, we bring you 4 interviews we got in Florida where it is always seems to be summer. Back in May Elvis and Barb were down in Barb's home state of Florida at the FDLA Symposium. This episode we sit down with:
Chris Peterson CDT from Peterson Dental Laboratory talks about his family owned lab and what he gets out of sitting on the board of the FDLA.
Gail Perricone from GPS Dental Laboratory talks about being a lab owner, a past president of the FDLA, and a new Carbon printer owner.
David Sklarski from Laboratory Distribution Network talks about how he came up with an interesting concept of utilizing the lab to be the technical help for products that are marketed to dentist. Let's be honest, we already are doing it now.
Berdine Proctor from Kulzer talks about shifting careers to dental, working for Kulzer, and their Cara 4.0 printer and denture design software. Here is a link to the webinar she mentioned: https://cdeworld.com/webinars/21401-Digital_Denture_Design_For_Beginners
Learn more about Pala Digital Dentures:
The website is: www.paladesignstudio.com
This is to create an account.
If it is just 1 user that will be using this I suggest to choose individual. ( please note it may take 24-48 hours for your login to be active)
Important information regarding the Pala Digital Dentures only:
Service or support questions:
Phone: 800-431-1785 (select option 2)
Email: paladigital@kulzer-dental.com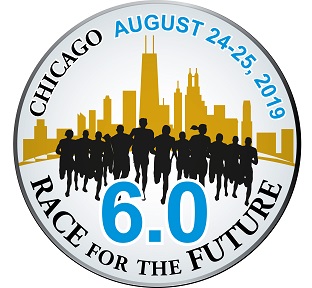 Support the Foundation For Dental Laboratory Technology by supporting the Race For the Future 6.0. Order a VFTB Special Edition shirt and all profits will go toward this wonderful event to raise money for education within our industry.
https://www.bonfire.com/voices-from-the-benchrace-for-the-future-60/
We also dare all to participate in this year's triathlon August 24 - 25, 2019 in Chicago.
https://www.chicagotriathlon.com/